Monthly set by Extreme Sport
Three season hiking shoes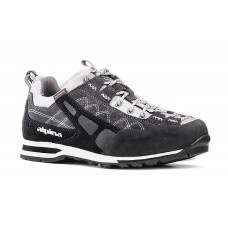 ROYAL VIBRAM trekking trainers
Features:ClassHiking, Trekking, Camping, City trailUpper Split leather 1,8 mm Lining ..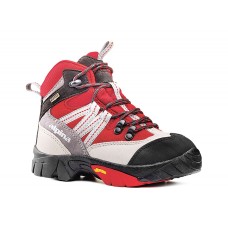 KODY RED junior hiking shoes
Characteristics:UpperSplit leather 1,8 mm / corduraLiningAlpitex®SoleVibram®Weight330 gr 1 shoeLaces..
Latest from our Blog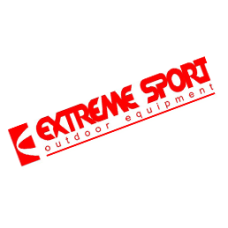 Rollerfest and Feast of Children's Smiles on June 1, 2022 5 pm Zaimov Park
Show more
Online shop for hiking and sport equipment
Online shop for hiking and sport equipment
In today's fast-paced life in big cities, people increasingly need to spend time in nature - in the mountains, camping, skiing or just practicing some kind of sport. Hence the growing demand for travel and sports products, and physical stores and online store Extreme Sports are the right place!
Who we are and what sets us apart
With its over 16 years of experience in the trade of sports and tourist goods and accessories, Extreme Sport store has proven to be a retail shop offering only quality items from proven manufacturers in the industry. All our customers have the opportunity to return the ordered product in case there is a discrepancy with their expectations. We are a loyal to our customers and we are ready to respond to the situation and assist if necessary. This is a proven practice many times, because in our long-term market presence, the positive reviews for Extreme Sports are constantly multiplying in the thematic forums and groups on social media.
As a store that carefully selects its products, we have completely trusted the proven Slovenian brand ALPINA in this field. We are the exclusive distributor for the country and in the stores of Extreme Sport you will find only the best and high quality hiking boots, as well as sports, hunting, skiing and casual shoes of the brand. ALPINA shoes are among the most preferred, both in our country and around the world, because they are of proven quality, made entirely of natural materials with the most modern and innovative technologies in the industry and at the same time are extremely affordable. .
We are the exclusive distributor of tourist and ski products from brands such as:
KILPI, Czech Republic - tourist and ski clothing
HUSKY, Czech Republic - tents, sleeping bags, backpacks, camping furniture
MAC IN A SAC, Northern Ireland - waterproof and down lightweight jackets
ALPENHEAT, Austria - electric insoles, socks and other heating products
NORDHORN, Poland - specialized socks for trekking, skiing, snowboarding and others
We are also the exclusive distributor of the following sports brands, such as:
TEMPISH, Czech Republic - rollerblades, roller skates, winter skates, skateboards, longboards, scooters
URBIS, a subbrand of Tempish - Czech Republic - electric scooters for teenagers and adults
FUNACTIV, a subbrand of Tempish - Czech Republic - rollerblades, winter skates, skateboards, scooters
BOTAS, Czech Republic - winter skating
We are the official importer of the brands:
Alpine pro, Czech Republic - hiking sandals, flip flops, sports and tourism clothing
Teva - hiking sandals and flip flops
Goggle, USA - Lhotse sports and ski sunglasses, France - apricots, hats, gloves, poles, ski goggles, accessories, etc.
Bauer, winter skating
Rio roller, Great Britain - roller skates
SFR, Great Britain - rollerblades and roller skates
Mindless, United Kingdom - longboards
Enuff, United Kingdom - skateboards
Slamm, UK - Freestyle scooters
Frenzy, United Kingdom - scooters
We are proud to offer high quality products of Bulgarian manufacturers in our Extreme Sports stores:
Tashev - Bulgarian manufacturer of backpacks, bags, sacks, gaiters
Bars - Bulgarian manufacturer of thermal underwear, masks and bandanas
Extreme sport - our own brand for production of gaiters and hiking pants for summer tourism
If you want to see the products live and try them on the spot, welcome to one of our two physical stores in the center of Sofia, where in addition to the overall atmosphere and great variety, here you will get:
Competent advice on goods and individual treatment;
Excellent warranty conditions;
Tourist, ski, skate and sporting goods of established brands in the industry;
In the absence of the desired product, we can make an additional order-request and deliver as quickly as possible.
What you will find with us
In our online and physical sports stores Extreme Sport you can find a large selection of types of goods, such as:
A variety of shoes for hiking, hunting, hiking and downhill skiing;
Sports equipment for hiking, hunting, fishing, hiking, skiing and snowboarding;
Camping and mountaineering accessories and equipment;
Inline skates, roller skates, winter skates, scooters, skateboards, longboards, electric scooters and other sports accessories for skating, spare parts and service for them, as well as floorball equipment.
Why trust us
In an effort to provide everything we need to our customers, whether they are interested in hiking, mountain sports, mountaineering, hiking or skate sports, we carefully select the goods we offer so that they are high quality, durable and affordable. The advantage of being the exclusive distributor of some of the most preferred brands in the industry allows us to offer products at more competitive prices. Welcome! We are expecting you!